PTGS-2 Duplex Gang Slitter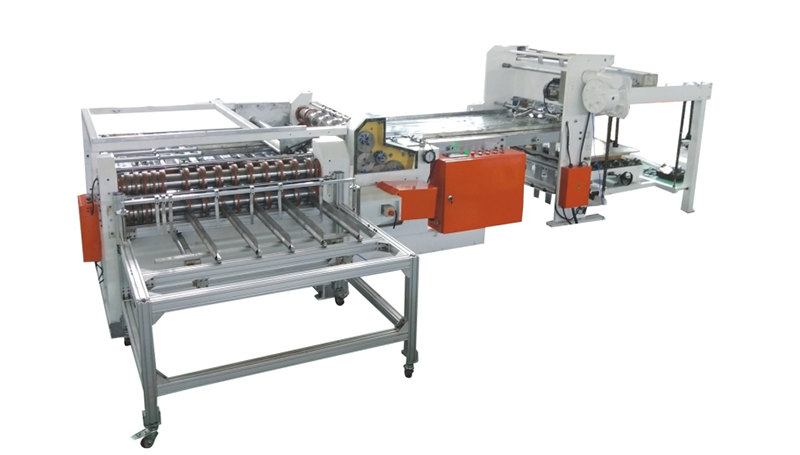 Compared to PTGS-1, this slitter has below advantages:
1. First and second strip are all carried towards the cutter of the first and second slitter by TWO CHAIN with driving teeth. The position of the strip can be adjusted from the two sides.
2. Pairs of chromed and rubber coated rollers convey the strips from the first to second slitter. Both the rollers and the electromagnetic bars are pneumatically lifted to allow access for cutter adjustments on the first slitter.
3. Alignment of the sheet in the first slitter is effected laterally by small rollers, with optional thrust, on the right or left side, which slide on saddles mounted on axial ball bearings and are controlled by mechanical cams. Rear alignment is effected by means of rotating pawls which can be adjusted while the slitter is on operation by using knob, (thus avoiding any interruption of production during truing). In this way the system synchronizes accurate cutting and conforms to the print on the sheet.
4. Sheet feeder via support rollers with bearings for easy feeding stacker of tinplate sheets.
| | |
| --- | --- |
| Sales Model | PTGS-2 |
| Cutting speed | 80meter/min |
| Cutting sheets | 40sheets/min |
| Tinplate range(max) | 1140×1140mm |
| Tinplate range(min) | 500×700mm |
| Tinplate thickness(max) | 0.4mm |
| Min cutted tinplate width after horizontally cutting | 150mm |
| Min cutted tinplate width after vertically cutting | 70mm |
| Total power | 6kw |
| Dimensions(L×W×H) | 6970×3040×1700mm |
| Diameter of main axle | 110mm |
| Net weight | 6500kgs |