Can-o-mat for Aerosol Can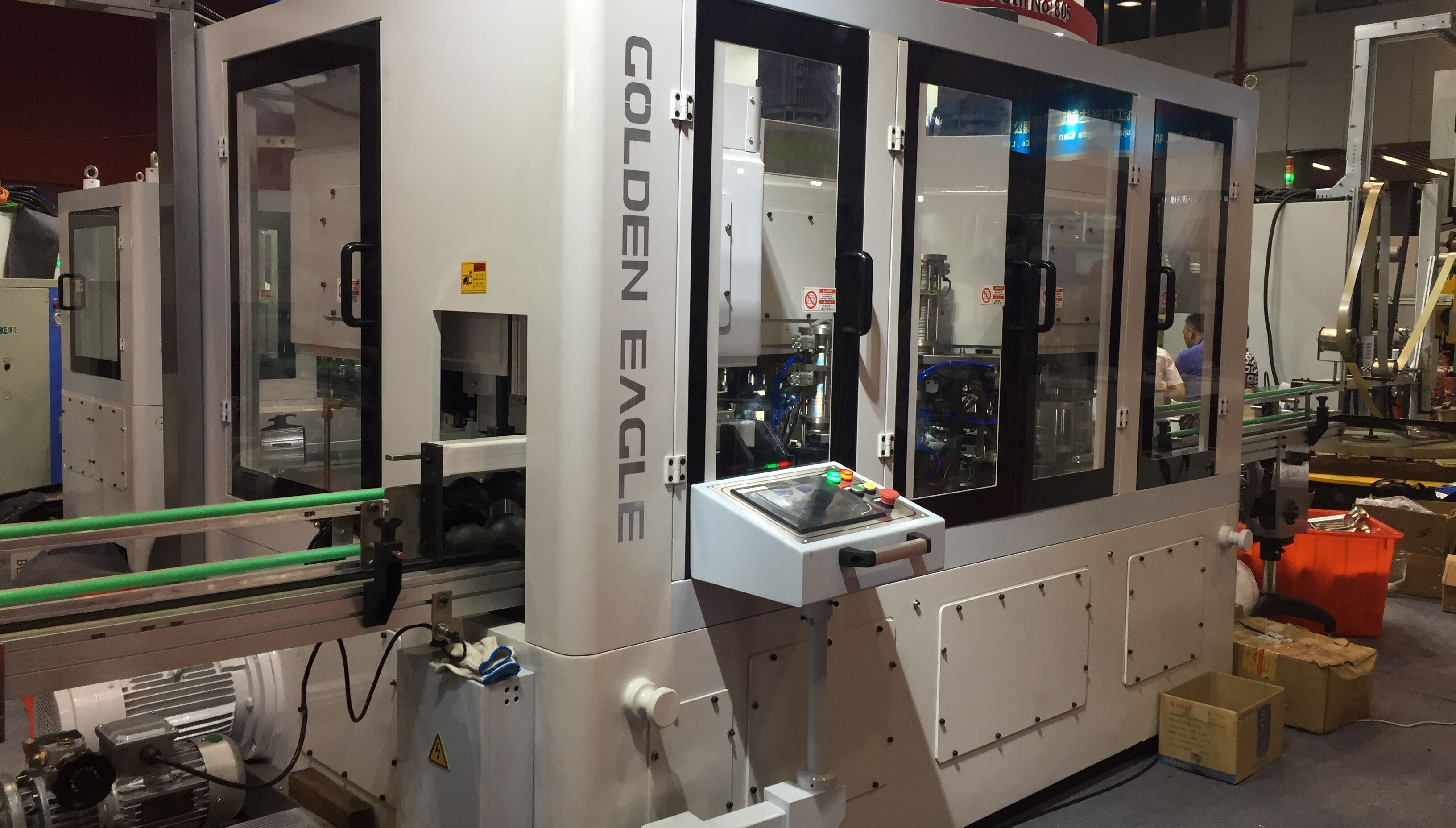 A. This Four Station Combiner (6H) can guarantee the necking and flanging dimension more easily.
B. The first pre-necking of 1 operation performs 50% of necking, and the second turret finalizes the necking and flanging operation.
C. The can height can be automatically adjusted (with digital display), and the turning speed of the Necking (Flanging) and the Seaming station can be adjusted separately by frequency inverter.
D. The star wheel height auto adjusting during the height changing.
E. Controlled by touch panel and Plc, with faulty auto detection system for lubrication, can jam, ends separation etc, and with the ends jam safety production unit. Intergraded design of the tooling makes the changeover much easier (avoid the secondary adjustment).
F. Can connect with auto ends feeder system.
G. The seaming chuck and seaming roller are fixed in complete sets; changeover time within 2 hours.
H. Carbide necking material and titanium coating seaming roller is adopted.
| | | | | | |
| --- | --- | --- | --- | --- | --- |
| Sales Model | Function | Can diameter | Can height | Capacity | Power |
| PT4-NFSS(6H) | NFSS | Φ45-73mm | H65-320mm | 80-300cpm | 30kw |